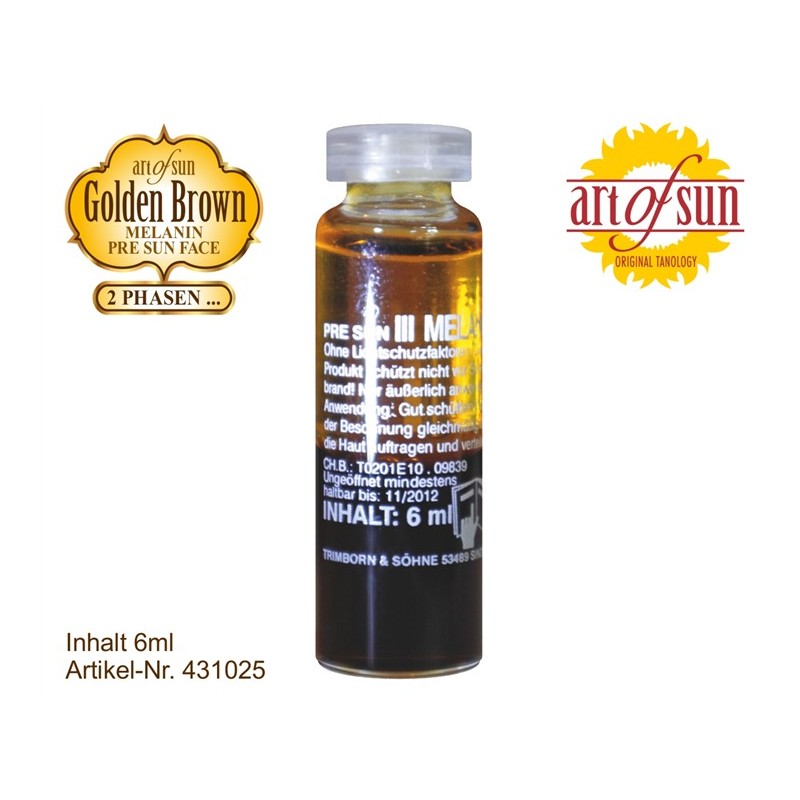  
Golden Brown Melanin Visage
GOLDEN BROWN Ampoule pre melanin sun face
6 ml
Golden Brown is a two harmonious tanning ingredients to provide natural tan skin of the face, neck and neckline.
Contained in an ampoule melanin and tyrosine ensure the creation of beautiful tan in a short time, while vitamins and essentialoils oils to moisturize the delicate skin of the face. Preventing the formation of wrinkles.
The product contains the facial skin care ingredients, vitamin B2 and wheat protein, so that the skin becomes smoother and softer.