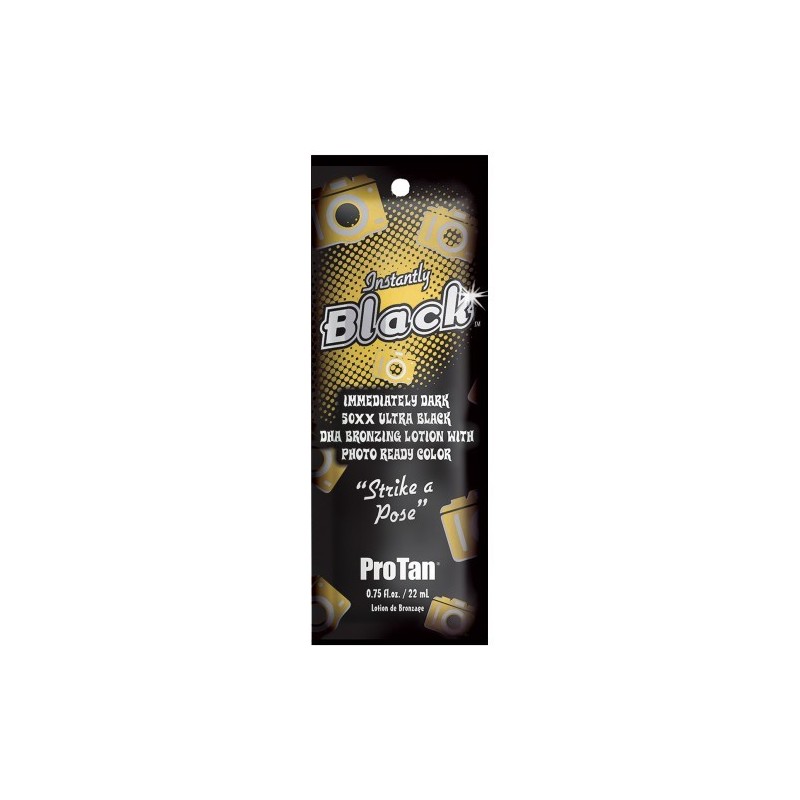  
Instantly Black - 50X
50XX Ultra Black DHA Bronzing Lotion
Level 3 Advanced
22 ml
On the count of three be ready to experience dark color in a flash!
Ultra Dark Black 50XX DHA Bronzers provide deep, dark color that continues to develop after UV exposure.
Cosmetic Bronzers provide instant color.
Powerful tan accelerators featuring Tyrosine help skin prepare for maximum color potential.
Coconut Oil, Chamomile and Cocoa Seed Butter condition the skin and provide hydrating moisture while you tan.
Fragrance: Say "Cherry"