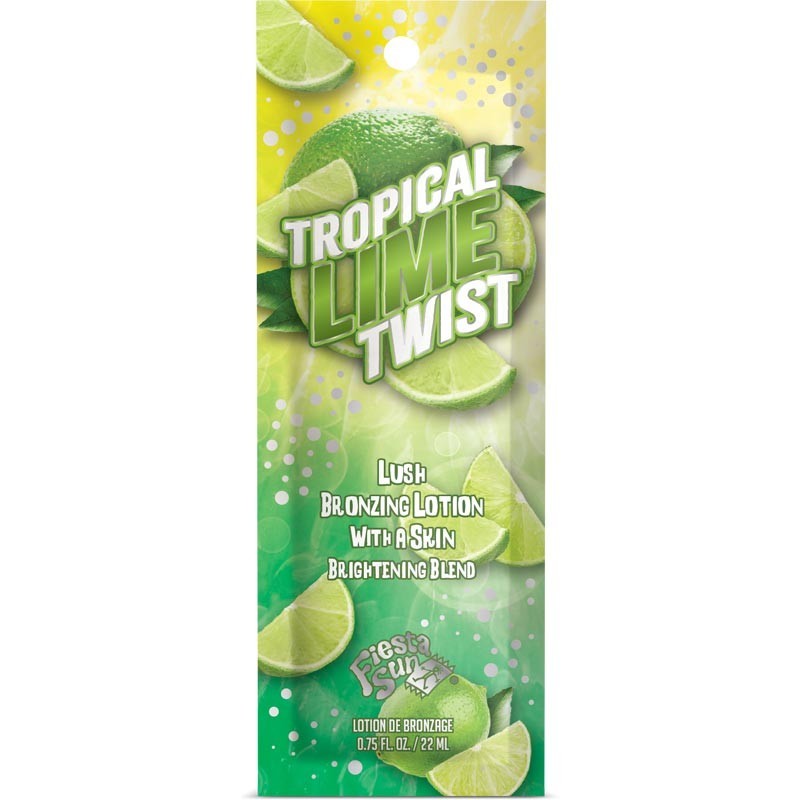  
Tropical Lime Twist
Fiesta Sun Tropical Lime Twist!
Lush Bronzing Lotion with a Skin Brightening Blend
22 ml
Paradise is found with Tropical Lime Twist Lush Bronzing Lotion!
Natural Streak Free Bronzers plus a Skin Brightening Blend of Lime and Lemon Extract, Caffeine and a hint of Grapefruit help revitalise and prepare skin for a natural looking dark tan and a more vibrant complexion.
It's Lime O'Clock Somewhere!