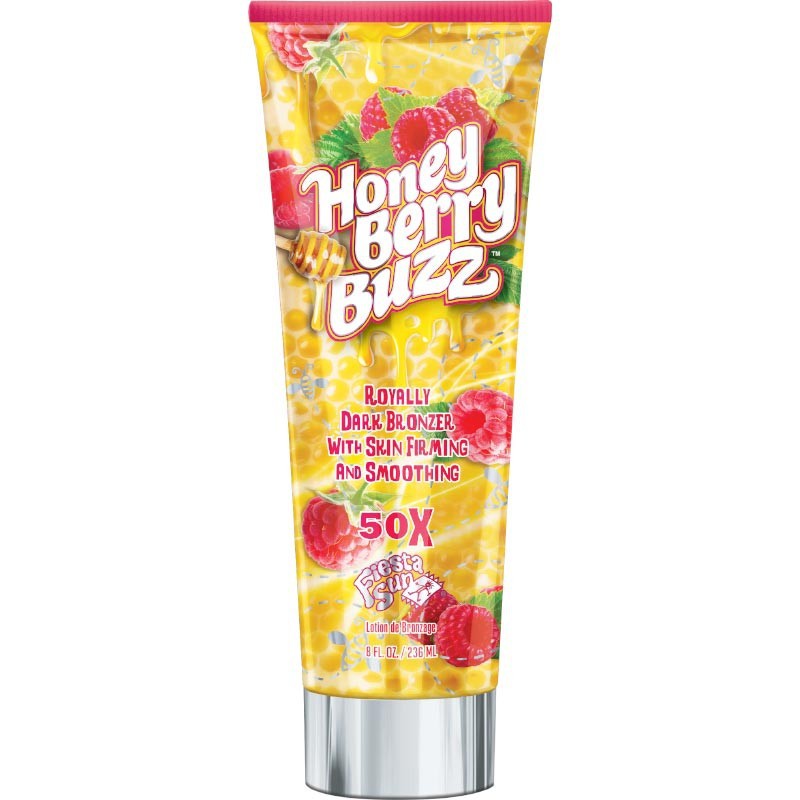  
Honey Berry Buzz 50X
Dark Tanning Lotion with Skin Replenishing Complex 10X
236 ml
Level 3: Advanced
Advanced DHA Bronzers help darken and maintain your tan longer.
Ultra rich lotion helps provide continuous moisturization.
Glowing Skin is highlighted by the natural blend of Aloe Vera and Vitamin E.
Sugar-coated Honey and Berry fragrance provides a mouthwatering aroma.
Sunflower Oil
Chamomile
Paraben Free
Odor Shield Technology
Bee the ruler of rich, golden bronze colour.
This dark bronzing blend combined with the power of Honey and Caffeine will not only give you firmer skin, it also helps to smooth the unwanted signs of aging.
Skin that looks that good will have everyone buzzing.
Your skin won't be able to live without the natural moisturizing benefits of golden Coconut Oil, Shea Butter, Monoi de Tahiti and natural Aloe Vera that helps provide a perfect boost for a younger, more radiant looking glow.